Patent Seminar in OSAKA, JAPAN on September 6, 2017.
PATRONUS IP, THE HARRIS FIRM & MORIWAKI IP, P.C.
MORIWAKI IP, PC (Japan) together with PATRONUS IP (Germany), and THE HARRIS FIRM (the United States) will be hosting a seminar in Osaka, JAPAN on September 6, 2017. The main topic is:
"Comparing Inventive Step in Europe, U.S. and Japan" from the viewpoint of patent practitioners.
Please register early, because we would like a small group of attendees to question and answer actively and the number of participants is limited. After the seminar, we will prepare some foods and drinks.
For your information, we will also host seminars having the same content in Tokyo and Germany (Munich). Please register directly through the link on the end of the following page if you would like to participate in the seminar in Tokyo or Germany.
Program
Date and Time
September 6, 2017
PM2:00~5:00 Patent Seminar
PM5:30~7:00 Drinks
Venue
3-13, Azuchimachi 2, Chuo-ku, Osaka-shi, Osaka International Building 31F
Regus Conference Room
Theme
Comparing Inventive Step in Europe, U.S. and Japan
Deadline
August 30, 2017
Contact
MORIWAKI IP, P.C.
TEL: +81-75-353-7707
FAX: +81-75-353-7708
Register now through the link below!
This seminar has ended.
Speaker
Bernhard Ganahl, Dipl. Phys. (Germany/European Patent Attorney)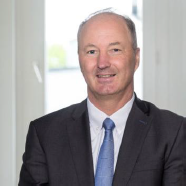 Bernhard Ganahl is a German and European patent attorney with his focus on patent prosecution and litigation in the field of physics, electronics and software. He is one of the founders of PATRONUSIP.
Ron Harris (U.S. Patent Attorney)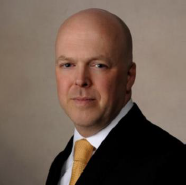 Ron Harris deals day-to-day with all aspects of global patent application preparation and prosecution . He provides daily advice in chemical, pharmaceutical, medical device, software, mec hanical, electrical and biochemical technologies.
Speaker and Moderator
Masashi Moriwaki (Patent and Trademark Attorney in Japan)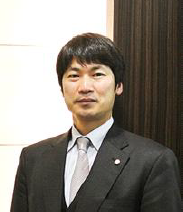 Masashi Moriwaki is an author ized patent and trademark attorney admitted in Japan. He has been around this IP practice areas for about 20 years including an in-house IP practitioner at Panasonic. He is a president of MORIWAKI IP, P.C. based in Kyoto and Tokyo. Also he has been working at IP high court of Japan as a technical advisor to Judge since 2008.
Please register for the seminar in Tokyo or Germany through the link below
TOKYO : http://www.harrisfirm.net/
MUNICH : http://patronus-ip.com/news/